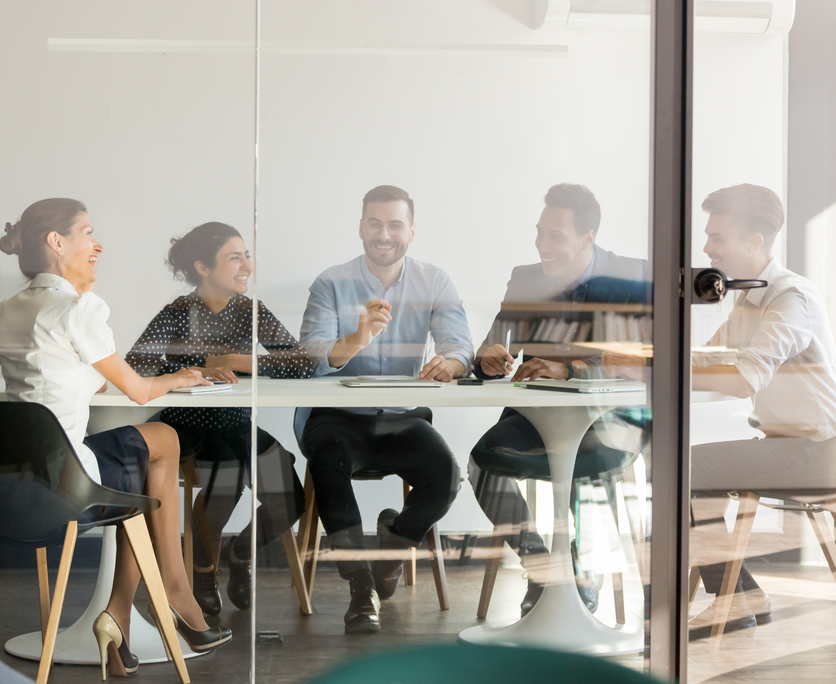 W
Expanding knowledge against the superb backdrop of Lake Lucerne
Transfering and expanding knowledge, strengthening team spirit and celebrating company successes: all this happens in Vitznau in a dreamlike setting with views over the Swiss mountains and the crystal-clear water of Lake Lucerne. The seminar hotels in Vitznau offer the perfect setup. Options range from the charming and inexpensive Berghotel Wissifluh to the Hotel FloraAlpina, which specializes in seminars, to the Hotel Vitznauerhof, where no wish for training or seminar remains unfulfilled.
Career paths and further training opportunities in the catering sector are demonstrated and promoted in "das MORGEN".
Unusual seminar locations in Vitznau such as the Vitznau Artillery Fortress or the Gruebisalm Cave can also host training courses in unique and memorable settings.
Extensive Seminar Offerings at Hotel Vitznauerhof
Conferences, meetings, teaching, and learning events - no matter the kind of seminar, the Hotel Vitznauerhof has you covered. The equipment is modern and all eventualities can be optimally managed.
Space for everyone: Depending on the number of participants, the two seminar rooms can be divided into three smaller ones.
Seminarhotel FloraAlpina
The Seminarhotel FloraAlpina has everything a top seminar location needs. Rooms with plenty of daylight and a view of Lake Lucerne. A large park for group work or team events. And of course, culinary delights to cater to all seminar guests.
As often occurs, at the FlorAalpina the best part of a a productive seminar day comes at the end. The FloraAlpina is happy to organize custom-tailored supporting programs, such as:
a varied FloraAlpina Olympiade
a torchlight hike through Vitznau for a magical end to the day
a fondue in the Schüür as a culinary highlight
Port wine or alpine cheese tastings with culinary treasures from the region
joint cooking events
Any of these possibilities gives a perfect occasion for reviewing the events of the day.
Expanding culinary horizons
"Das MORGEN"
"das MORGEN" describes itself as an educational center for visionary gastronomy, and with good cause. The professionally equipped training kitchen offers a wide range of training opportunities to ambitious employees from the restaurant and catering industries. But "das MORGEN" is an ideal setting for any training, with technically top-notch multifunctional halls, an exclusive concert hall, versatile gastronomy for every taste, and its affiliated hotels.
Wissifluh Seminar Space
If you are looking for a unique and extraordinary site for a seminar or conference, Wissifluh is just the place. This cozy mountain location, perched high above Vitznau, features a spectacular view over Lake Lucerne, an incomparable sunset, and a cozy dining room.
The journey itself is remarkable, via a private, historic cable car. By the time you reach the top, the hustle and bustle of everyday life already seems far away.
For those seeking luxury accomodations, this is not the place. But for those who treasure simplicity and seclusion, this seminar accommodation is a must. And seminar participants can expect to be well taken care of by the Wissifluh hosts.
Artillery Fortress Vitznau – a unique seminar location 
The Vitznau Artillery Fortress has been ensconced in the cliffs of the Rigi since 1943. Owned and operated by the Swiss Army until 1998, today it serves as a special kind of location for trainings. The unique ambience at the Vitznau Fortress guarantees that workshops and seminars will be remembered long afterwards.
Five reasons for seminars in Vitznau Fortress:
Personal Welcome: two fortress guards greet participants and ensure that all runs smoothly for the seminar.
Off the Grid: distractions from mobile phones are unlikely here: the rooms have no cellular reception.
Top Equipment: dormitories for events lasting several days as well as workshop rooms are available for free use.
Technology & Equipment: rooms are equipped with projectors, screens and flip charts.
All-Round Experience: excursions such as the Vitznau brewery, the Rigi mountain railways, and restaurants are in the immediate vicinity of the fortress and enable a varied supporting program.
more space for training
New Seminar Hotel for Vitznau
Expanding knowledge and constantly learning new skills plays an important role in every situation in life. Vitznau offers adequate opportunities for groups of all types and sizes. In the near future, another seminar hotel with 24 rooms will be built opposite the Parkhotel Vitznau. The building will also offer space for larger conferences.
Attractive Supporting Programs
It is worth planning enough time for supporting programs, because the possibilities are numerous. From contemplative hikes to unique event locations, there is something suitable for every group size and every requirement.