Holidays with Friends in Vitznau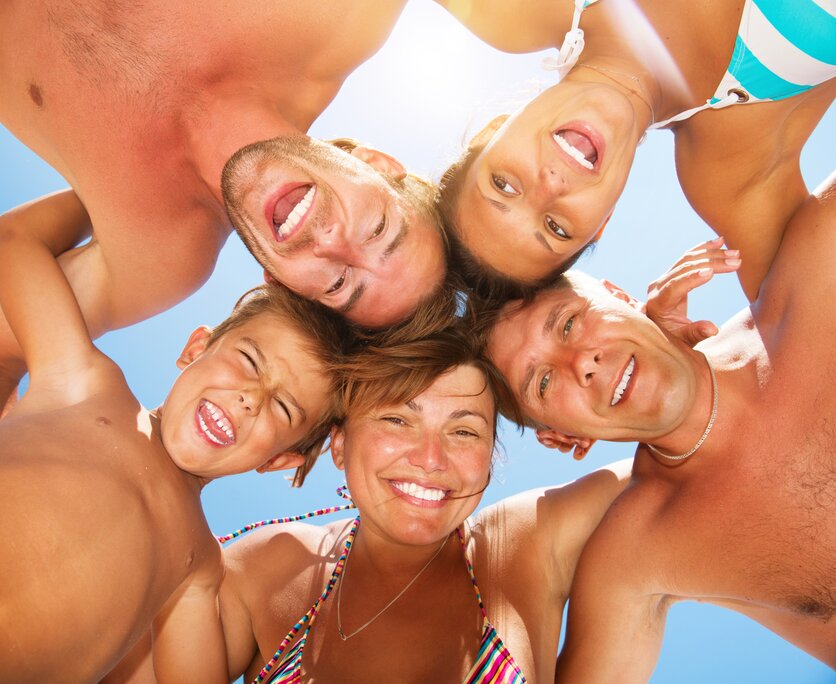 U
Unforgettable Group Holidays on    Lake Lucerne
The best thing about holidays with friends are the shared experiences. Vitznau offers numerous activities for fun in groups, from water sports on Lake Lucerne like wakeboarding, kitesurfing, and stand-up paddling, to mountain hiking trails on Rigi-Hochflue, to shopping trips in Lucerne.
Experience Vitznau Together
Group travelers can choose from a variety of excursions and activities in Vitznau's idyllic location. Sporty groups start exploration tours and hikes directly from the center of Vitznau. In summer, SUP-Tours on Lake Lucerne are especially fun with friends. In the winter, sledding and snowshoeing snowshoeing are particularly popular with groups.
Boating on Lake Lucerne 
Sunshine and ships - the perfect combination for enjoying a beautiful summer's day on the crystal-clear water of Lake Lucerne. With motor boats, pedal boats, canoes, stand-up paddle boards, or hydro bikes — all available to rent at the boat rental shop Lüüchttürmli in neighboring Weggis - groups can explore the lake and surrounding mountains such as Rigi, Pilatus, Bürgenstock, and Seelisberg, undisturbed and at their own pace.
Lucerne can be reached from Vitznau in just under an hour by public transport. The city offers numerous leisure activities and museums as well as a variety of stores and markets for shopping tours.
Sailing tours, with or without a skipper, are also available from Weggis and Lucerne.
Mountain Hike to the Hochflue Summit
The ideal hike for experienced mountaineers: at 1,698 meters above sea level, the peak of Rigi Hochflue in Canton Schwyz can only be attained by foot (unlike the other peaks of the Rigi massif – Scheidegg and Kulm – which can be reached with the mountain trains). Attention: this hike is varied and challenging - for example, there is a 10-meter high ladder to climb during the asset to the summit. Proper footwear and mountain experience are essential. But the effort is worth it: the thrill of summiting is accompanied by a 360-degree, panoramic view.
The Swiss Museum of Transport in Luzern
Exciting experiences and discoveries await visitors at the Swiss Museum of Transport in Lucerne:
Mobility in the past, present, and future: discover fascinating facts about the development of locomotion in Switzerland's most-visited museum.
The latest trends in media are presented in the Media World
Documentaries, operas, concerts and live broadcasts are shown in the IMAX film theater, the largest screen in Switzerland.
The Allure of Space: the planetarium takes visitors into the vastness of the universe.
Finally, the Swiss Chocolate Adventure reveals the secrets of the world-famous Swiss chocolate
Stadterkundung 2.0
Foxtrails
Exploring cities is exciting - discovering them on Foxtrail is even better! A real team spirit is required to solve the tricky puzzles about Lucerne. At the end, a group photo creates a memento of the adventure.
Foxtrails are a highlight for birthdays or company outings, and always make for excitement and fun with friends.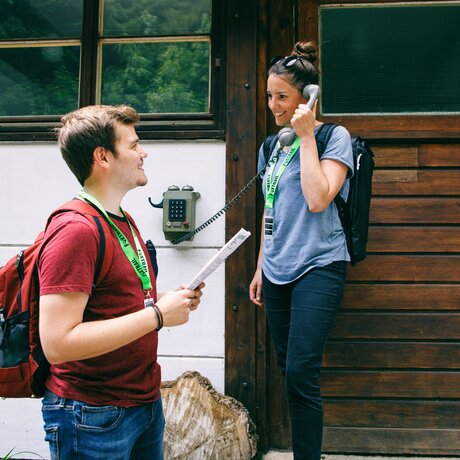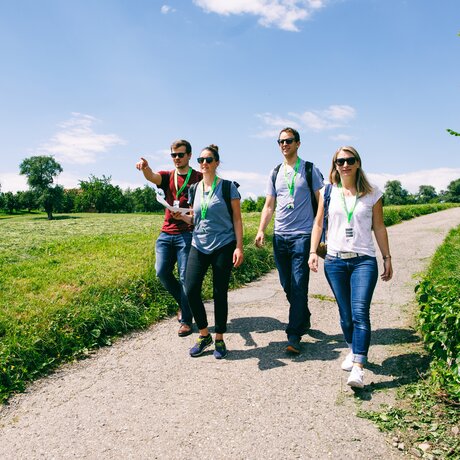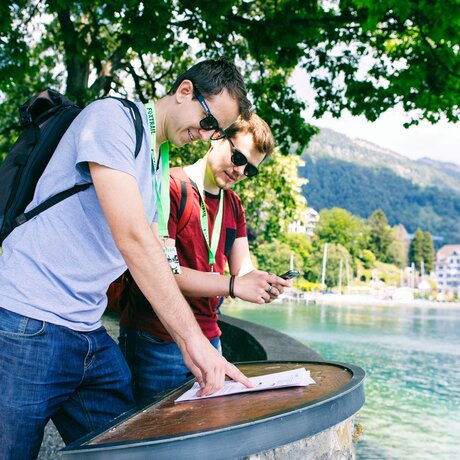 Hotels and Accommodations for Groups 
Group travelers can choose between numerous types of accommodations in Vitznau, ranging from hotels and modern apartments to antique farmhouses and idyllic condominiums with private infinity pools and lake views.
Those who like to spend their vacation nights in a natural environment, undisturbed by the built environment, can also find what they are looking for in Vitznau. The camping sites have plenty of pitches for adventurous tour groups.
For a more unusual overnight stay, a cave yurt in the permaculture garden welcomes groups up to six. Beautiful vacation days wind down with a dozy campfire at the nearby fire pit.
The yurt is in a cave overlooking Lake Lucerne. That's one way to stay dry on a rainy day!