Adventures on Lake Lucerne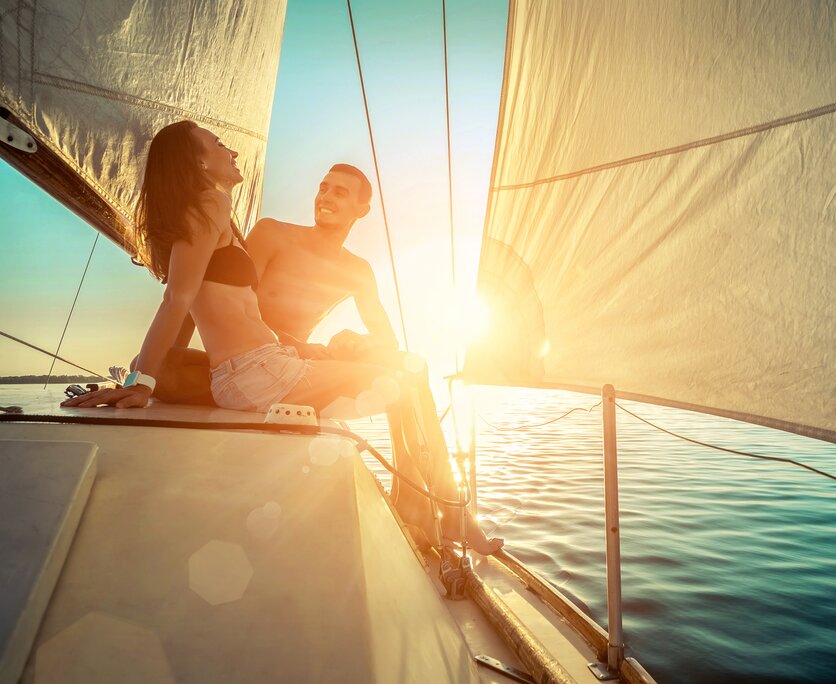 A
Excursions and Activities on and in the Water
Lake Lucerne is considered one of the most diverse lakes in Switzerland, offering visitors pure variety: from water sports activities such as swimming, diving and stand-up paddling to idyllic steamboat trips, the lake fulfills many desires. The coastline with its steep slopes and the mild climate radiate Mediterranean flair.
Covering an area of ​​114 square kilometers, the lake spreads over the five cantons of Uri, Schwyz, Lucerne, Nidwalden and Obwalden. Long ago, these were referred to as the four forest settlements (with the single canton of Unterwalden including what are now Nidwalden and Obwalden). From its location on these four forested settlements, the lake - called the Vierwaldstättersee, or the lake of the four forest settlements, in the local language of German - took its name.
While ships once transported goods from place to place, today they are mainly used for tourism. You might take a boat ride because it is the quickest way to your desired excursion, or simply to watch the coastal landscape pass by on a panoramic tour.
Swimming and Bathing in Crystal Clear Water
The crystalline waters of Lake Lucerne are a temptation for a refreshing dip, especially on warm summer days. Numerous public bathing spots dot the coastal roads around the lake, inviting you to swim and sunbathe.
The lake is known for its high water quality and despite the region's Mediterranean climate, the water temperature never exceeds 20 degrees Celsius, even in summer. Perfect for cooling down on hot days or after an excursion.
Diving in Lake Lucerne
The depths of Lake Lucerne are best discovered by diving, snorkeling - or even taking a ride in a submarine! From fascinating rock formations and caves to a diverse range of subaquatic flora and fauna, all the way to sunken ships in stunning states of preservation, the underwater world reveals new secrets at each exploration.
Stand-Up Paddling on Lake Lucerne
Steamboat Trips - from Experience to Experience
Whether you want to discover the surrounding mountain landscape of Switzerland on round trips or reach the next destination by ship, steamboats provide a means of transport around Vitznau that is always popular, especially in summer. With hourly connections in the direction of Lucerne and Brunnen, steam and motor ships take passengers to their desired destination at regular intervals, in both nostalgic and modern style.
Water Sport Activities on Lake Lucerne 
The location is perfect for a variety of water sports. The rental points offer not only stand-up paddles, but also equipment for kayaking and kite surfing.
Rental offices are located in Vitznau (SUPs), Brunnen, Küssnacht am Rigi and Lucerne.
Romance by the Lake
Take the sparkling waters of Lake Lucerne, add a sunset over the Swiss Alps, et voilà! The setting for a dinner or wedding could not be more romantic.