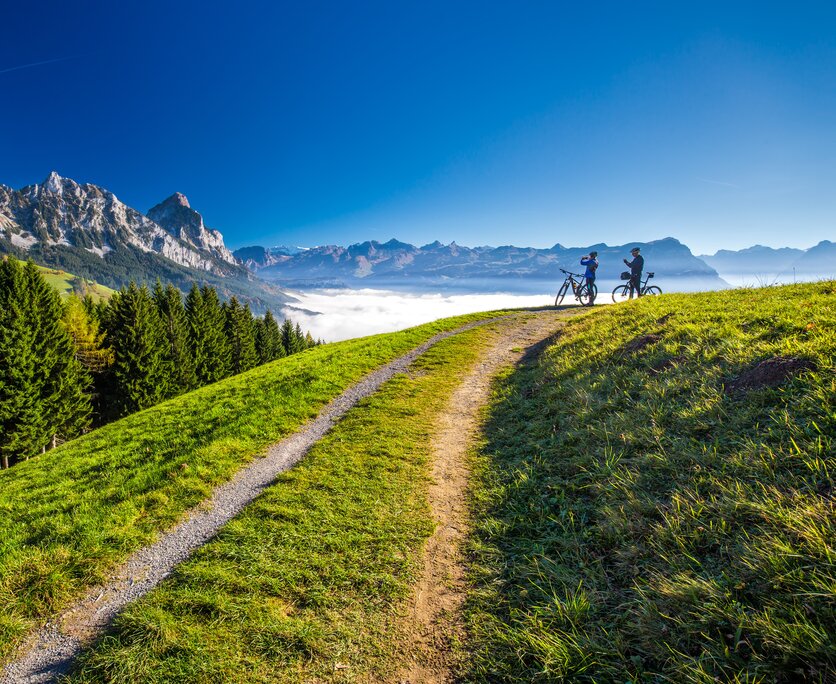 U
Unforgettable Bike Tours around Vitznau
Hop on, start pedaling, and discover beautiful areas. Vitznau is a wonderful starting point for exploration tours by bike. Easier routes around Lake Lucerne, sportier alpine passes, or challenges like the well-known Swiss Cycling marathon, the Alpenbrevet, will make any cyclist's heart beat faster.
Around the Rigi by Bike
The tour around the Rigi is a particularly beloved route. Accessible from spring to autumn, this circumnavigation is popular with both road cyclists and e-bikers. The tour starts on the municipal car park directly in Vitznau, or at the Muota car park in Brunnen, and leads along the banks of Lake Lucerne, Lauerzersee, and Lake Zug, then back to Lake Lucerne. The view alternates continuously between magnificent lakes and the impressive Swiss mountains. The section between Seewen and Arth-Goldau is characterized by the landscape of moors and the peaks of the Mythen mountains. Cyclists pass between Arth-Goldau and Küssnacht along Lake Zug, enjoying a fantastic view of the hilly Zugerberg region.
The Round-the-Rigi Route at a Glance:
Difficulty: Medium
Distance: 50,7 km
Duration: 3.5 Hours
Refreshing Tip: Be sure to plan a dip in Lake Lucerne to cool down! Most swimming sites are accessible free of charge.
Cycling Trips around Vitznau
If you like atheletics on a racing bike or mountain bike, opt for one of the nearby Alpine passes like the remote Pragel Pass, the hilly Ibergeregg, the Klausen Pass, the Sustenpass or the Brünig.
Practical tip: In summer, the ferry between Gersau and Beckenried can be used on the return trip.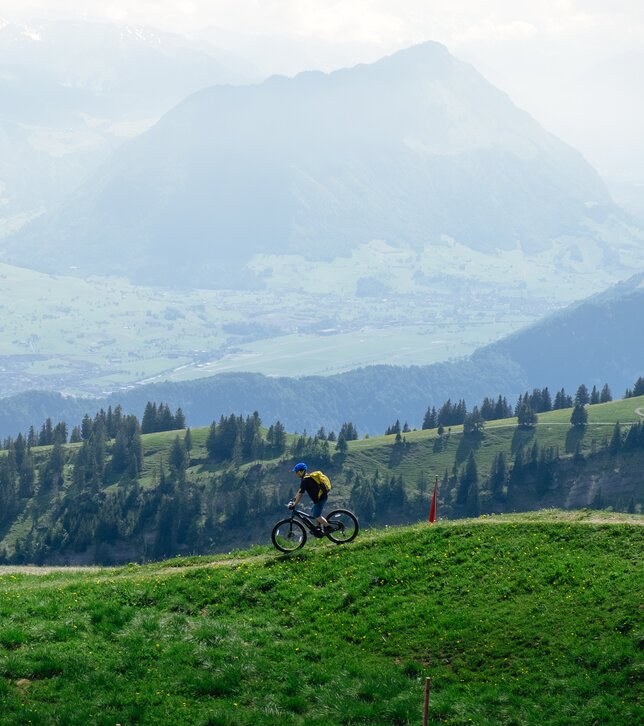 The Alpenbrevet Challenge
At the well-known Swiss Cycling marathon, the Alpenbrevet, participants decide for themselves how many passes, kilometers and meters of altitude they want to cover. But one detail is consistent: the picturesque landscape of the Swiss Alps turns every route into an unforgettable cycling adventure.
Good to Know: Andermatt, the starting point of this long route, is just under an hour's drive from Vitznau.
Bicycle Rentals on Lake Lucerne
Most hotels in Vitznau and in the neighboring town of Weggis rent out bicycles, city or e-bikes.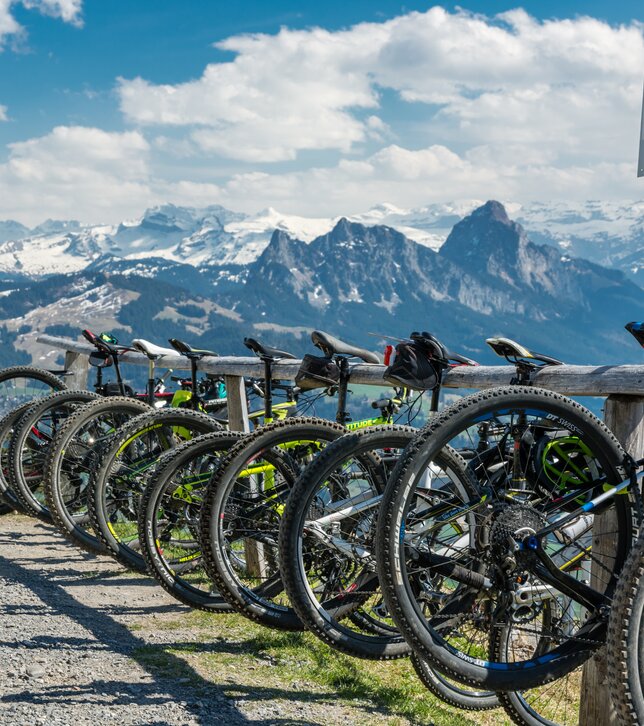 Special Offer for Cyclists at the Hotel Terrasse
Want to combine a bike tour with other adventures? The Hotel Terrasse am See proposes various offerings. During the four-day hotel tour by e-bike, participants spend each night in another hotel of the same chain.
Final Treat
After a successful tour, the path leads to one of the numerous restaurants in Vitznau, where guests can be spoiled with regional culinary specialties and enjoy the sunset over Lake Lucerne.