The Mountain World of Vitznau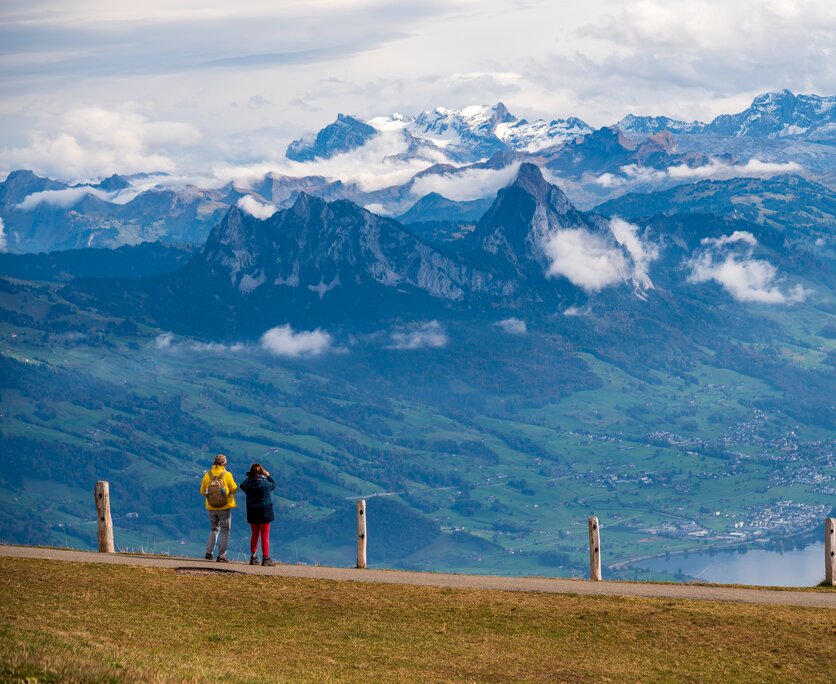 A
Closer to Heaven on the Rigi 
Vitznau is surrounded by an intact mountain landscape. The Rigi massif towers majestically over the Bay of Lucerne as an island surrounded by lakes and offers fantastic views.
The mountain world can be explored from Vitznau in various ways: actively on foot or comfortably with the cable car.
Cogwheel Trains on the Rigi
In just 30 minutes you can reach Rigi Kulm from Vitznau with the oldest cog railway in Europe. The Rigi-Bahn leaves 1,363 meters in altitude behind and takes visitors to the Queen of the Mountains. Once at the top, a true adventure paradise awaits nature lovers in both winter and summer.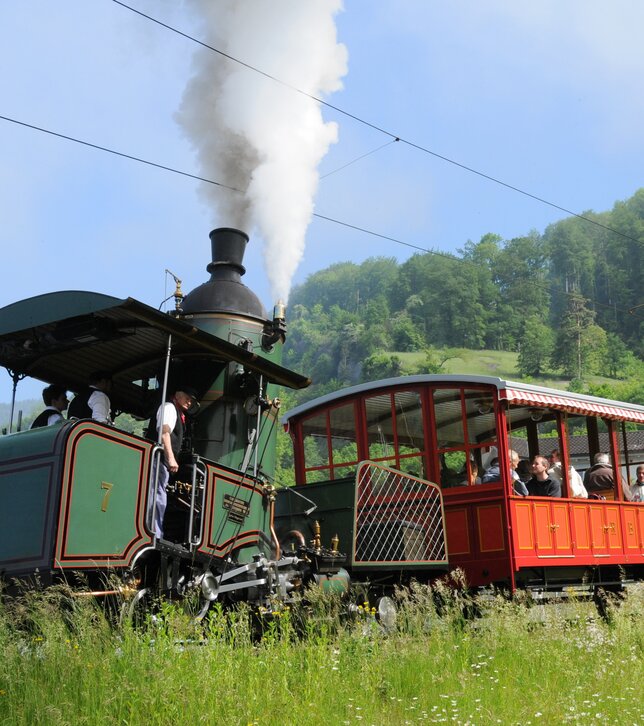 Aerial Tramways Direct from Vitznau
Vitznau has long had two cable cars, which allow passengers to take a trip up the Rigi with great views every day. A large number of hikes start at the terminus of the Hinterbergen cable car on the southern slope of the Rigi, and the sun terrace of the Hinterbergen mountain restaurant invites you to linger. The Wissifluh cable car has a special feature: it is one of the few cable cars with only one circulating cable. Arrived on the Wissifluh, passengers enjoy a magnificent view of Lake Lucerne.
Hikes around Vitznau
Satisfying wanderlust in Vitznau is easy. Trails of all levels of difficulty start in Vitznau and the Rigi is a true hiker's paradise. The tours in the surrounding areas such as the Stoos-Muotatal and Klewenalp-Vierwaldstättersee regions or the Grosse Mythen and the Swiss Path can be reached quickly by public transport.
Winter Sport Activities in the Swiss Mountains
As soon as the Rigi is covered with snow, snow sport enthusiasts can enjoy a range of activities. Skiing, snowboarding, winter hiking, snowshoeing and sledding are all on offer.
The Uri and Schwyz ski areas can also be reached quickly from Vitznau. The ride to the Klewenalp-Stockhütte ski area by boat is particularly appealing and can be reached in just 15 minutes.