Vitznau: the Home of Well-Being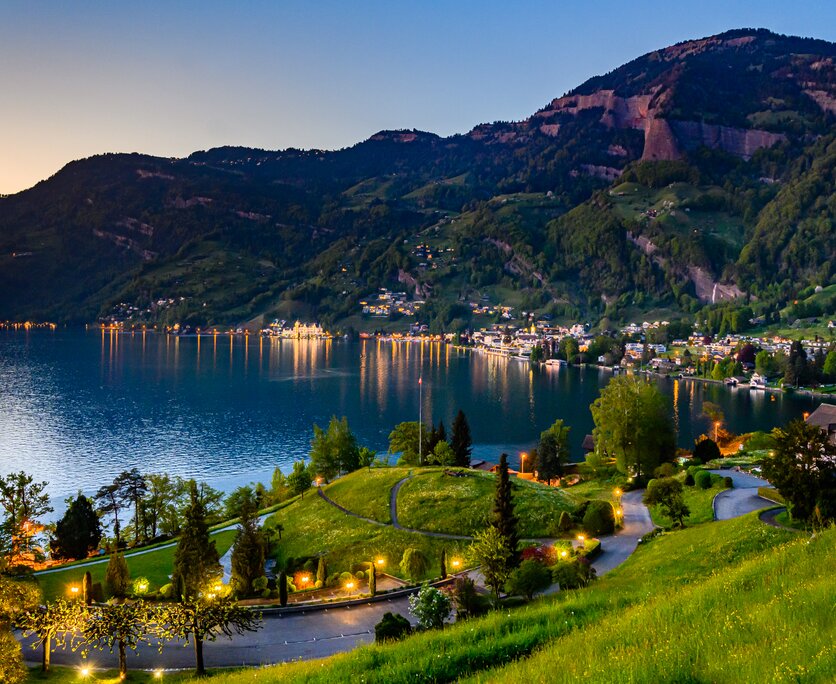 A
Travel Here and Feel at Home
Vitznau welcomes visitors to its dreamlike location on an idyllic bay on Lake Lucerne. With its mild climate and sparkling coastline, the region around Vitznau is also known as the "Lucerne Riviera." The crystal-clear lake is framed by the imposing mountains of central Switzerland. The historical aerial tramways to Hinterbergen, Wissifluh and Europe's first steam-powered cogwheel train ensure unforgettable moments to all guests.
Eventful days in Vitznau close with majestic sunsets over the lake, bathing the cliffs of the Rigi in a warm red glow. In summertime, the giant Swiss Flag serves as a reminder of the strong bond between Vitznau's people and their traditions.
Vitznau – the Savors of Lake Lucerne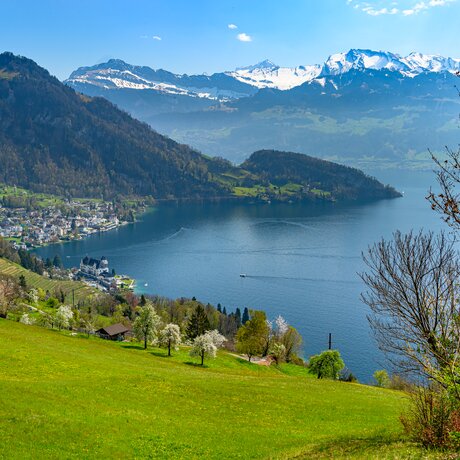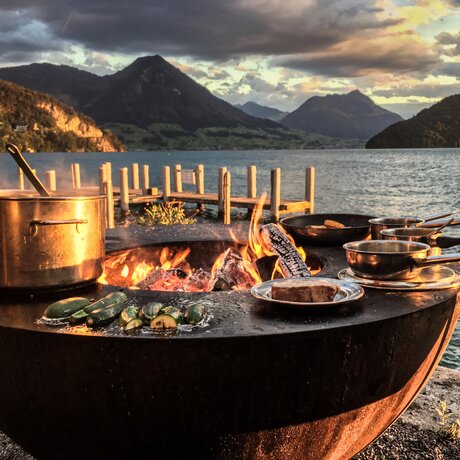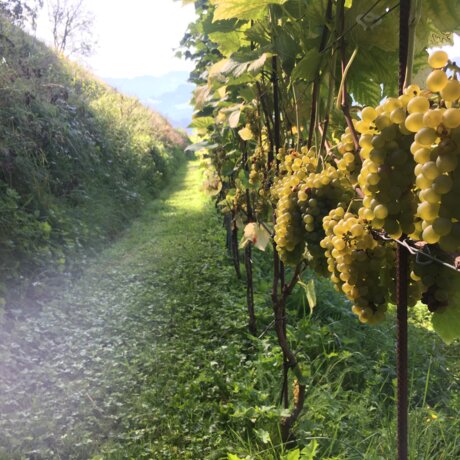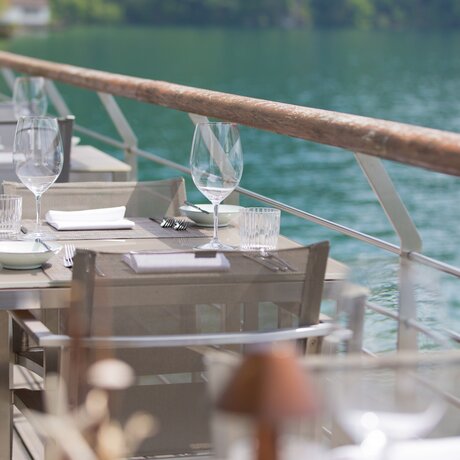 Vitznau: Destination Adventure
Come to experience: Those who come to Vitznau seeking outdoor adventures are in the right place. Every day visitors can look forward to exciting excursions and activities such as diving, hiking, sailing, exploring fox trails or prehistoric caves, taking in cultural events, museums, or concerts, and much more in Vitznau and the surrounding area.
The Hiking Headquarters of Lake Lucerne
Rausgehen und loswandern: In Vitznau werden die Wanderschuhe schon im Hotel geschnürt, denn die Touren starten direkt im Ort. Die Schiffstation ist der Ausgangspunkt für Wanderungen jeden Levels. Ob sportlich auf den Vitznauerstock oder gemütlich in den Parkwald. Aber auch die Königin der Berge, die Rigi, lässt sich ab Vitznau wunderbar zu Fuss entdecken.
Get up and hike! In Vitznau, you can lace up your hiking boots right at the hotel - the trails start from the center of town. The boat station is the starting point for hikes of every level, whether sporty on the Vitznauerstock or leisurely in the Park Wald. Rigi, often called 'the Queen of the Mountains,' can be easily explored on foot from Vitznau.
Via a delightful boat ride, hikers can access a variety of hiking trails in the regions of Stoos-Muototal, Klewenalp, Vierwaldstättersee or on the Great Mythen peak.
Clever combination 
Guest Cards for the Weggis-Vitznau-Rigi Region 
Visitors to the Luzern-Vierwaldstättersee adventure region receive a guest card for their stay including many great offers. The card is available either in digital form in advance or at the accommodation check in.
Further information is available at the tourist office at the Vitznau information center in the Rigibahn station.
Discounts include:
20 % savings off the regular fare for the Rigi mountain railways
Discounted 24-hour bus ticket (CHF 14.00 instead of CHF 24.80)
20% discount on bicycle, e-bike and e-scooter rental