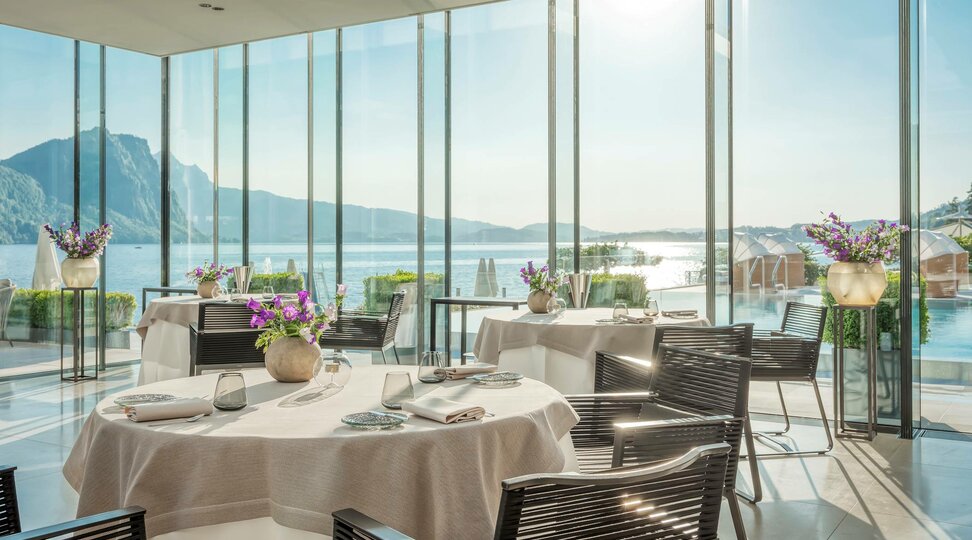 Starred Restaurant in the Park Hotel Vitznau
Two Michelin-starred chefs share the space at the Park Hotel Vitznau. Their unique dishes at the highest level of culinary art provide endless enchantment for restaurant guests.
In the focus ATELIER, culinary elegance meets diverse aromas and fine contrasts inspired by French cuisine.
Exclusive restaurant visits: since May 2020, the Park Hotel Vitznau has been run as a private guest club. This allows restaurant visitors to enjoy undisturbed moments with great discretion and privacy. Reservations are always required for the restaurants.
Address
Seestrasse 18
6354 Vitznau
Switzerland