Out & About in the Heart of Vitznau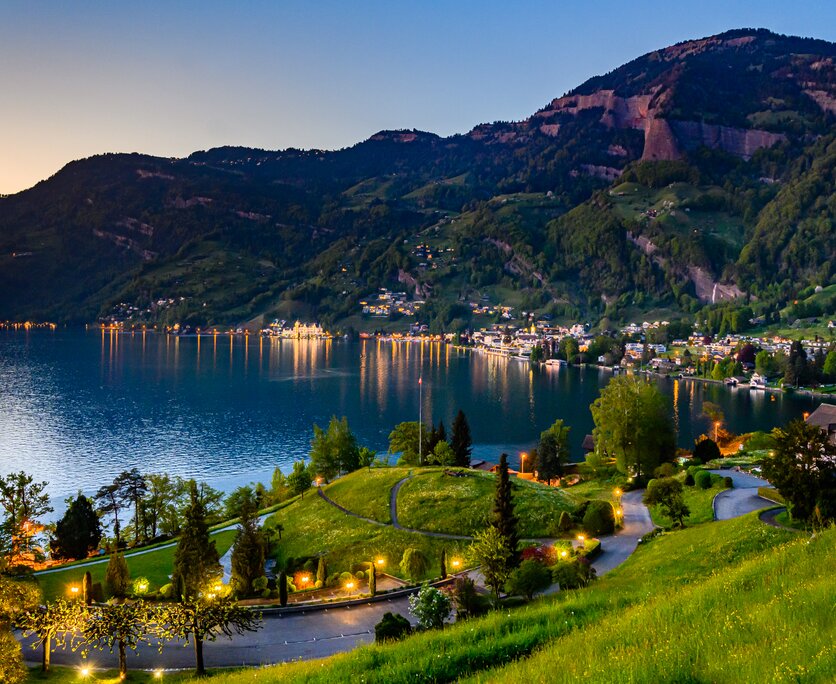 G
Moments of Delight in the Well-Being Center of Lake Lucerne
In Vitznau, the clocks tick more slowly. The village and surroundings can be comfortably explored on foot, at your own pace. Along the lake or within the forests, unwind and leave behind the everyday hustle and bustle. With a little luck, you might catch a glimpse of deer grazing in the steep mountainside meadows.
The locals strive to cultivate traditions while simultaneously supporting innovation. The innovative cultural and culinary center 'das MORGEN', newly opened in 2022, reinvents concepts of modern gastronomy and also offers a rich cultural program.
Traditional festivals are held in all seasons. And every year, when the giant Swiss flag is unfurled on the cliffs soaring above Vitznau, we know that summer has arrived.
Waterworld Vitznau
Vitznau is surrounded by water. In addition to the beautiful Lake Lucerne, with its crystal clear water, the idyllic village is crossed by no less than six streams: the Speuzibach, Widibach, Plattenbach, Mühlibach and Altdorfbach. Even without sun, Vitznau shines: on rainy days, the gushing streams shimmer and the the mountainside waterfalls thunder as the water rushes to the valley.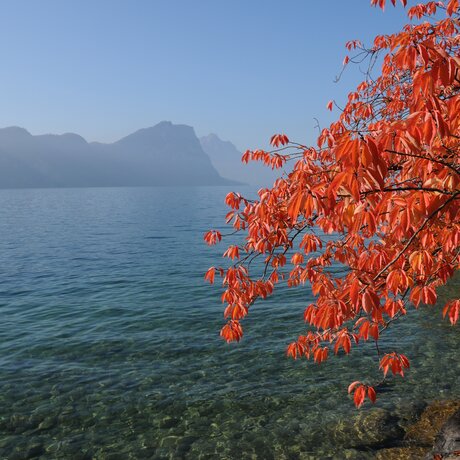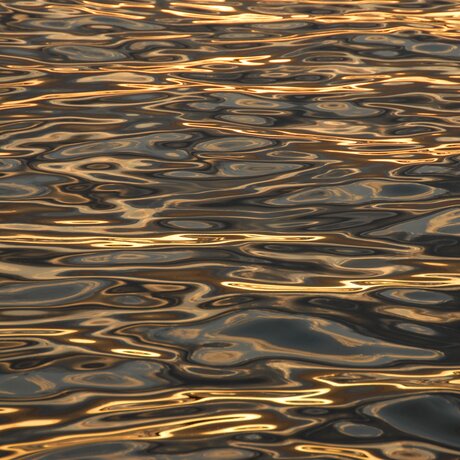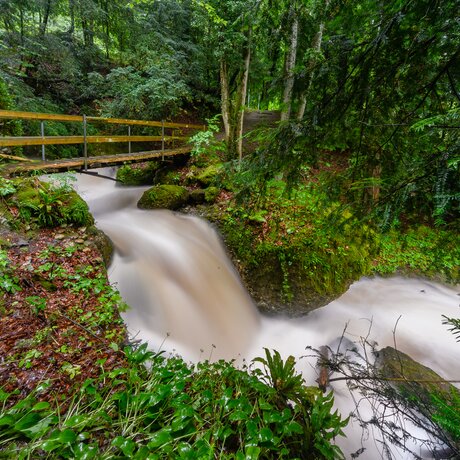 Horseback riding or horse-drawn carriage rides through Vitznau offer a pleasant alternative to hiking. A ride with a view of the sunset over the Lake Lucerne is an unforgettable experience.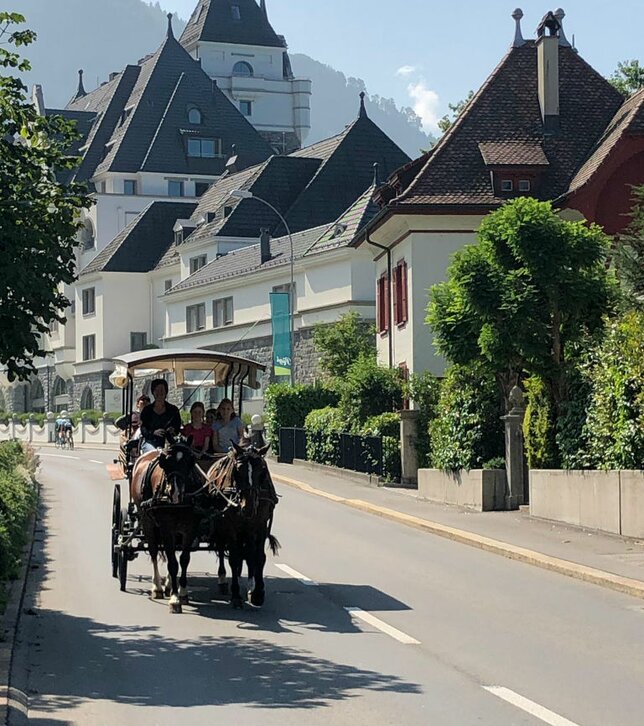 Through Vitznau by Hiking Trail 
Hiking is one of the best ways to get to know the area better, especially in Vitznau. Visitors can explore the natural diversity of the region on a network of five main paths.
Vitznau – Tradition meets Innovation
The large Swiss Flag proudly greets visitors from the cliffs at Steigelfadbalm-Dossen. An Alphorn trio treats listeners again and again with the sounds of the Alphorn and Büchel. Throughout the day you can see historic steamboats glide across Lake Lucerne and steam locomotives chug up the Rigi. In Vitznau, old traditions live on and are tended with passion.
But Vitznau also has no shortage of modern and innovative ideas:
· In 'das MORGEN', visitors discover an open marketplace with cuisine and music, a digital hotel, modern spaces, and the four gastronomical and lounge zones.
· The internationally awarded Parkhotel and the original hospitality of the Hotel Vitznauerhof reflect the locals' openness for new things.