Restaurant
Restaurant Das Morgen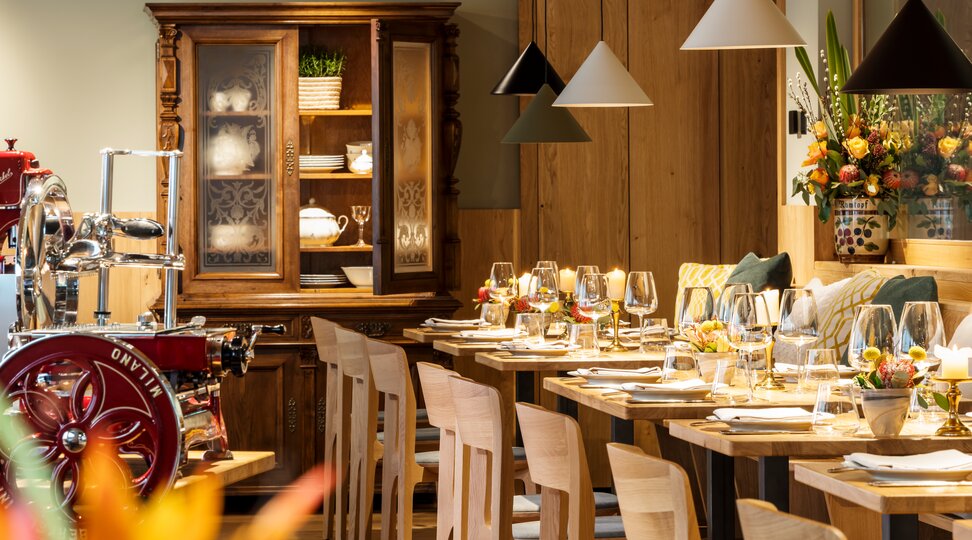 Culinary delights on all levels
All good things come in fours: A delicious proof of this are the restaurants "GESTERN", "HEUTE" and "MORGEN" as well as the bar "JETZT" on the campus Das Morgen in Vitznau - high above the roofs of the town.
In the "GESTERN" (Yesterday), traditional dishes from the region around Vitznau are served. Local and regional delicacies as well as a rustic ambiance characterize the restaurant in the Stübli concept.
What's on the menu today is already history tomorrow. This principle is followed by the restaurant of the same name, "HEUTE" (Today). The dishes are constantly changing and always invite you to go on a culinary journey of discovery. And that's not all: all dishes can be varied according to your own taste when you order them using the digital menu.
The "MORGEN" (Tomorrow) is the culinary essence of the campus. When tasting, guests broaden their horizons with regard to personalized nutrition.
The rooftop bar of Das Morgen is the right place to enjoy the here and now. In the "JETZT" (Now) there are wonderfully shady places perched above the roofs of Vitznau. Perfect for enjoying a refreshing drink with a view of Lake Lucerne on a warm summer's day.
Address
Seestrasse 75
6354 Vitznau
Switzerland