Vitznau –the Magic of the Lucerne Riviera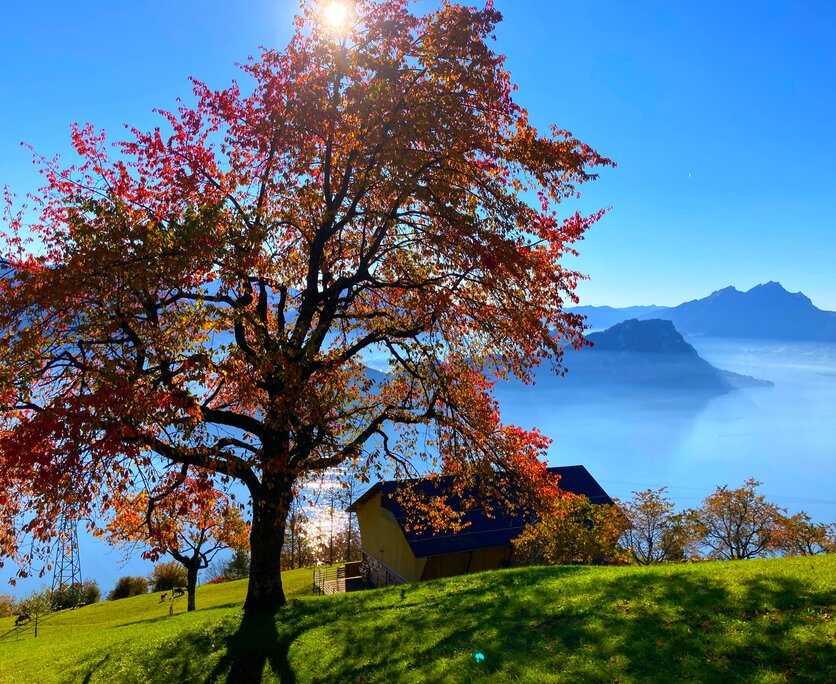 An Autumn full of Color
The days are growing shorter, the temperatures colder, and the landscape is bathed in autumnal colors. The light is clear and the colors are bright - perfect conditions for exploring the south-facing slopes of the Rigi. Autumn offers a wealth of atmospheric impressions for you to savor. Unforgettable experiences in nature are guaranteed.
TThe longer nights of autumn are a perfect occasion for a romantic weekend getaway in one of our excellent hotels. Vitznau also offers an outstanding selection of restaurants, offering something for every taste, from traditional cuisine to 2-Michelin-starred fine dining.
Welcome to the Lucerne Riviera!
Forward Thinking – Indulgence and Inspiration
If you like to indulge your tastebuds, come admire Vitznau's innovative top culinary sites, visit the local market, go shopping in the organic shop, or make an excursion to local producers - there is always something new to discover in Vitznau. Guests and locals alike can savor innovative and traditional culinary concepts, opportunities for research and training, and musical delights.
health and rejuvenation 
Matters of the Heart – Nature and Tradition
The preservation of nature is a special concern of Vitznau's people. Its farms are fully committed to protecting nature and biodiversity and produce fresh, healthy products directly for Vitznau's culinary venues. The clear, cool waters of Lake Lucerne offer not only a welcome change of temperature in the summer, but also incredible opportunities to explore the aquatic world at the surface level - or from below!