Vitznau –the Magic of the Lucerne Riviera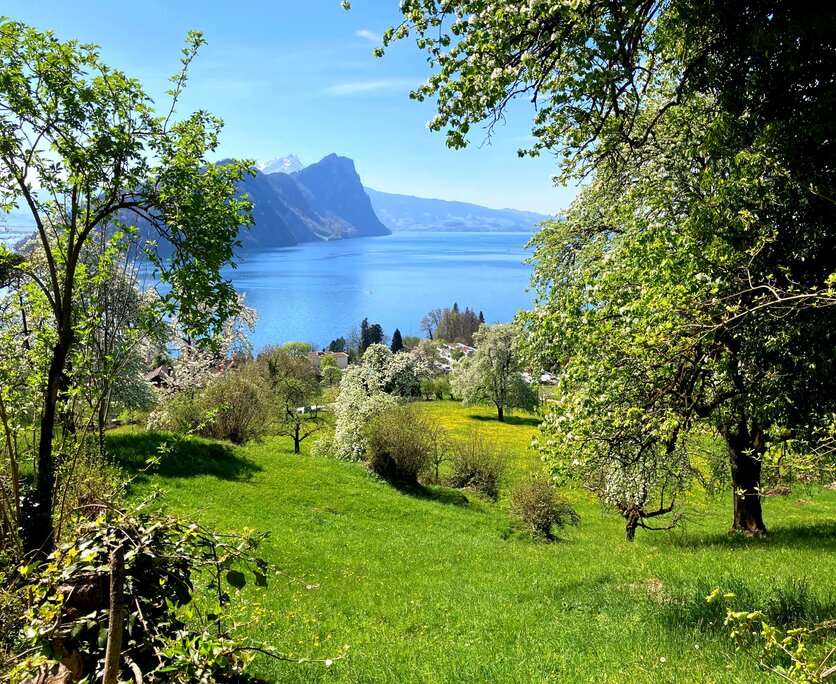 Der Sommer ist endlich da!
Das klare Wasser des tiefen Vierwaldstättersees laden zum Baden ein. An der Luzerner Riviera in Vitznau lässt sich das Dolce Vita mit seinen kleinen und feinen Badeplätzen in vollen Zügen geniessen. Mit der SUP und Kajak Vermietung direkt im Dorfzentrum und der Gastronomie im Park, kehrt sofort Ferienstimmung ein. Warum also in die Ferne schweifen?
Vitznau setzt immer wieder innovative Aktzente: Subspirit bietet Expedition in die Unterwasserwelt mit einem U-Boot an und in über 100 Meter Wassertiefe kann das gesunkene Passagierschiff, die Vitzanove, mit diesem Tauchboot besucht werden. Ein einzigartiges Abenteuer wartet darauf erlebt zu werden, welches mit einem im Besuch im "Morgen" noch gekrönt wird, denn dort entdeckt man die Zukunft der Gastronomie - Zuviel Innovation?
Wer lieber die Bergewelt zu Fuss entdeckt, der findet assortierte Wanderungen rund um Vitznau in verschiedenen Schwierigkeitsgraden und was gibt es schöneres als einen aufregenden Tag am See oder in den Bergen bei einem Sundowner in der Rooftop Bar ausklingen zu lassen?
Auch kulinarisch hat Vitznau eine exzellente Auswahl zu bieten: Neben den drei exzellenten Sternerestaurants Focus, Inspiration und Sense sorgen Gaststuben wie das Restaurant Rigi, das Restaurant Rütli oder das Restaurant Hinterbergen für Gemütlichkeit.
Forward Thinking – Indulgence and Inspiration
If you like to indulge your tastebuds, come admire Vitznau's innovative top culinary sites, visit the local market, go shopping in the organic shop, or make an excursion to local producers - there is always something new to discover in Vitznau. Guests and locals alike can savor innovative and traditional culinary concepts, opportunities for research and training, and musical delights.
health and rejuvenation 
Matters of the Heart – Nature and Tradition
The preservation of nature is a special concern of the people of Vitznau. The farms are fully committed to protecting nature and biodiversity and produce fresh, healthy products directly for Vitznau's gastronomy. Martin Zimmerman, one of the few remaining professional fishermen, contributes to sustainable fishing with his way of fishing and supplies the region with fresh fish specialties from Lake Lucerne.