Hotel
Öko-Hotel Gruebisbalm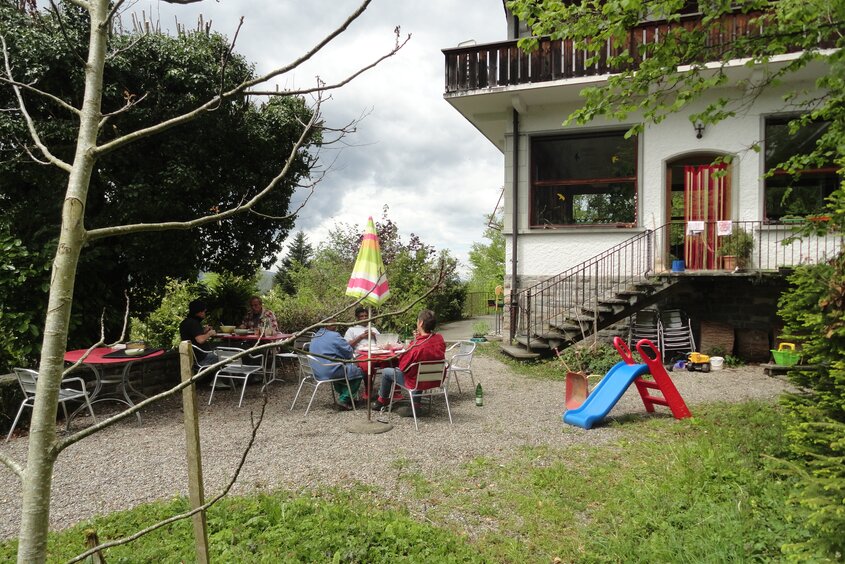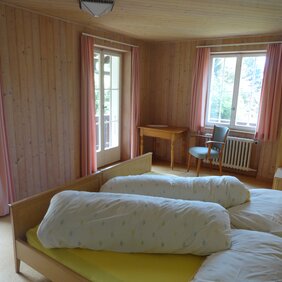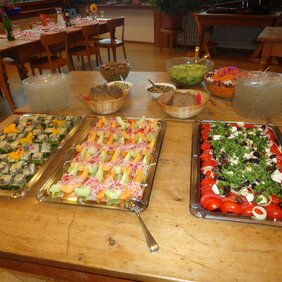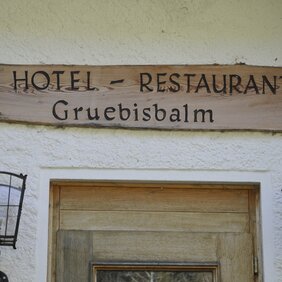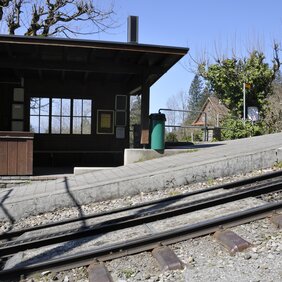 Öko-Hotel Gruebisbalm, High Above Vitznau
The doors of the Hotel Gruebisbalm remained closed for 21 years before hotel guests were welcomed back following the organic building renovation in 1992. About a third of the electricity is supplied by the hotel's own photovoltaic system and the hotel operators Gabi and Beat Schaub spoil their guests with home-cooked dishes made from organic ingredients. Almost all vegetables, fruit, and berries come fresh from Grubisbalm's own organic farm Grubisbalm.
The six hotel rooms, three single and double rooms each are friendly and brightly furnished. Due to the quiet location and the child-friendly furnishings, the hotel is ideal for holidays with the whole family . Children up to the age of 14 stay for free in their parents' room. While the parents relax in the garden, the children have fun on the trampoline. The hotel is also suitable for small seminars and family events.
Only ten minutes from the hotel is the Gruebisbalm Cave with a lake and a waterfall. From May to October, the cave can be rented for private parties.
Good to know: The hotel is car-free high above Vitznau and can only be reached by Rigibahn or on foot.
Address
Gruebisbalm 3
6354 Vitznau
Switzerland