the cutting edge of talent 
Friday Night Concerts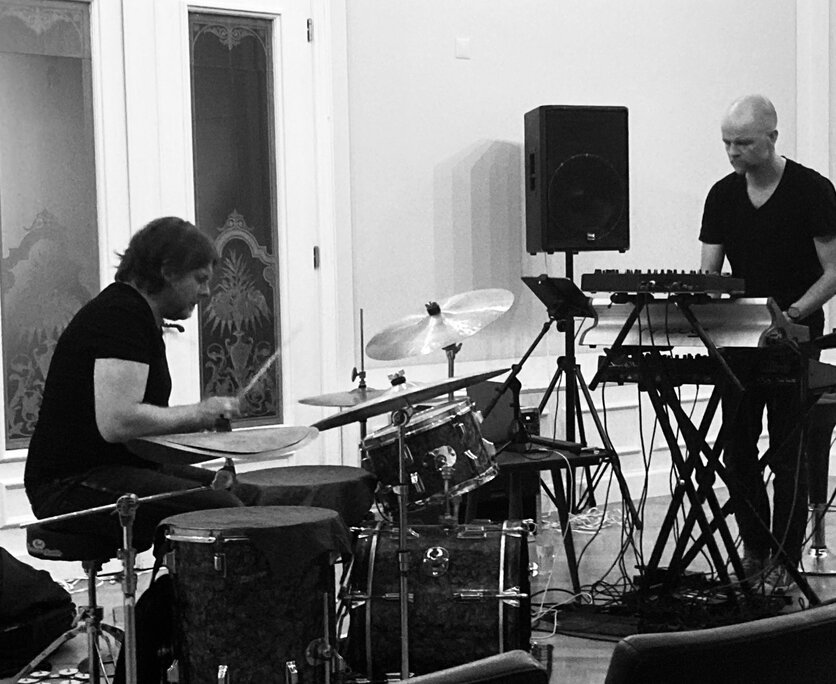 F
The Friday Night Concert series is eclectic and uncomplicated, featuring fresh talent performing before a one-of-a-kind backdrop. The concert series offers emerging artists the opportunity to perform and share their music. Admission is free - all donations collected go entirely to the artists. The program is dynamic, diverse, and knows no bounds. If you make music and are keen to perform, simply contact us at: info@visit-vitznau.ch
The concerts take place on Friday evenings from 8:00 p.m. to 10:00 p.m. in the pavilion in the Kurpark Vitznau and, in case of poor weather, on the premises of our partners.
Das Programm der ersten Serie Sunset Freitagskonzerte ist nun programmiert!
Dieser Anlass wurde unterstützt durch die STIFTUNG PRO VITZNAU
'The Organ Donors' Hammond Trio, Juni 16, 2023
These three young musicians met at the Hochschule Luzern. In addition to their enthusiasm for jazz, they share a great passion for blues and funk. Inspired by Delvon Lamarr, Grant Green, Lonnie Smith and many others, 'he Organ Donors are now creating their own smooth beats and intoxicating bass lines. Playing a mixture of their own compositions and covers, they will never leave your dancing feet still.
INES VITA, June 23, 2023
With her music and lyrics, INES VITA paints pictures ... if you listen carefully, you will find a piece of yourself in her sea of thoughts. In the labyrinth of a thousand possibilities, the musician leads you by the hand to safety. Her music accompanies you on the search for the meaning behind the pursuit of the things we think we want to achieve.
Jacob Sur, July 7, 2023
Jacob Sur came to music by accident, but full of passion. This young artist has jazz in his blood and loves improvisation. We can't wait to discover what plays in Vitznau at sunset. .
Elia Aregger Trio, July 21, 2023
In his quest for new musical worlds and landscapes, Elia Aregger opts for exploration and experimentation. His music transcends musical genres such as jazz, electronic, alternative, or experimental. The stage is set for an innovative and experimental evening by the lake.
"einfachBen" July 28, 2023
His given name is Justin Ben Thomas. But to keep things simple, eifachBEN - or 'Just Ben'. This multimedia artist, who grew up in Spiez, has always found new adventures through his passion for travelling, whether a spontaneous trip to Dublin ending in impromptu concerts and nights on the couches of new friends, or a hike on the road less traveled, far from civilization and wifi. Wherever he goes, he always brings his guitar, his camera, and his smile. Welcome to Vitznau!